Monday 5:45 PM and Wednesday 5:45 PM , 4-person teams, Course membership required.
Dues: $41 for one league or $51 for two leagues.
Thursday, Senior Men. Draw teams at 12:15 PM, shotgun start at 12:30 PM, 9 holes, open to the public.
Congratulations to our 2021 Club Champions!
Men: Jason Lindstrom
Senior Men: Jeff Houle
---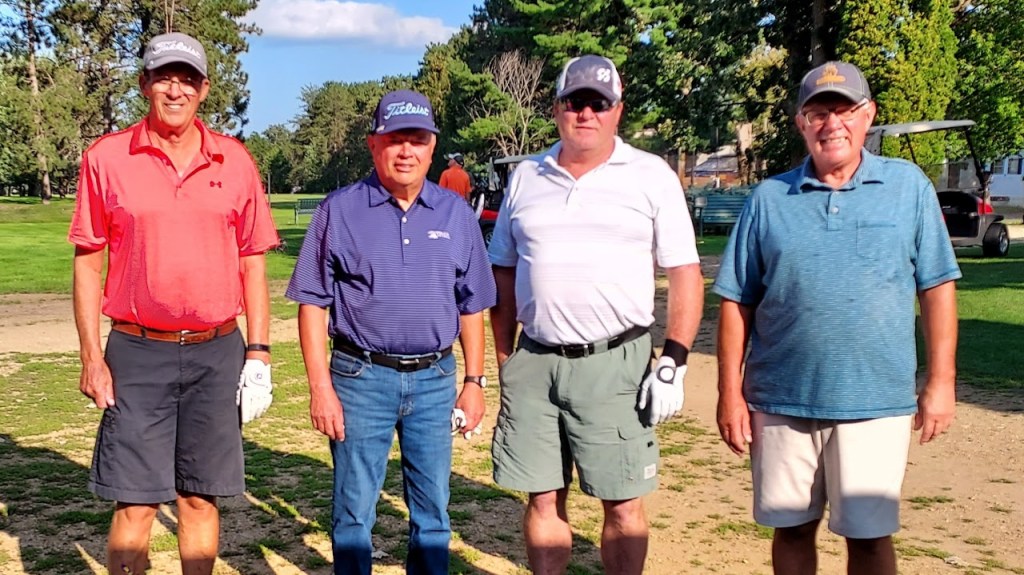 2021 Monday & Overall Champions
ALL IN THE FAMILY
Ron Aho, Mike Nelson, Randy Fisk and Terry Dehn. Missing is Mike Fay.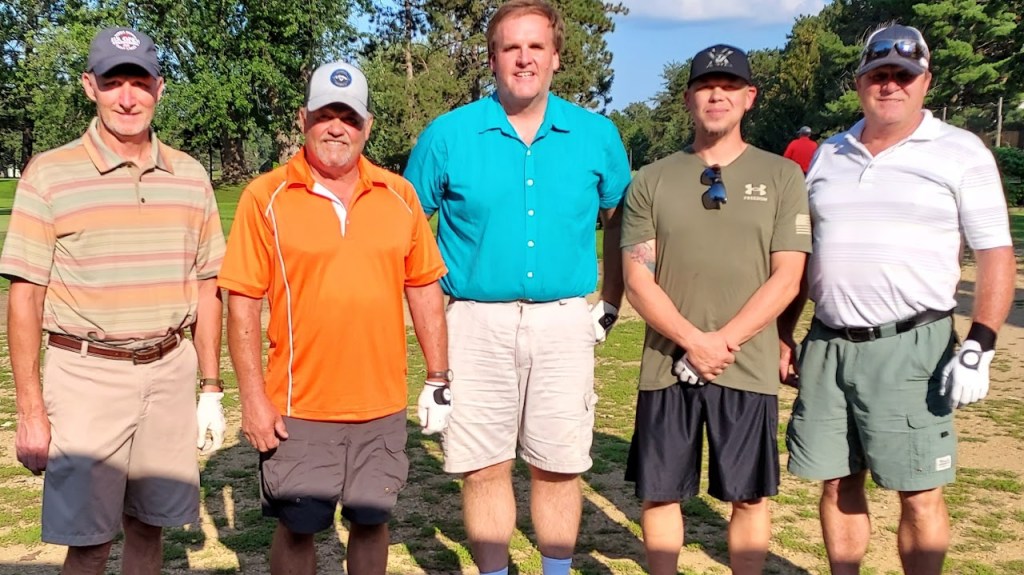 2021 Wednesday Champions
Ultimate Drive
Dan Anderson, Kerry Johnson, Scott Hautala, Doug Johnson and Randy Fisk. Missing is Luke Meyer.